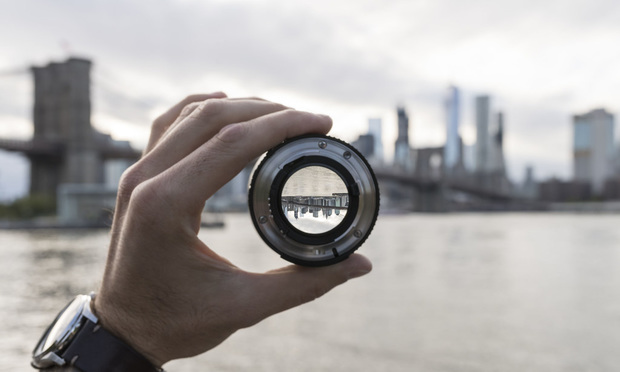 For the 13th consecutive quarter, office vacancy rates in New York do not fall
Vacancy rates increased in the New York office segment in Q3 – 13e consecutive quarter in which they have not declined, according to new data from Moody's Analytics.
This time they moved in an accelerated fashion, up 10 basis points (bps) in the last quarter, and 100 bps in the last four quarters to 11.1%.
Vacancy remained stable in three of the 13 quarters: Q2 2020, Q3 2021 and Q1 2022. The most recent drop in vacancy occurred in Q2 2019.
New York last saw vacancy levels of 11.1% late in 2010 after falling from its peak of 11.7% earlier that year, according to Ricardo Rosas, associate data scientist at Moody's Analytics.
He tells GlobeSt.com that while asking and effective rents have increased for two consecutive quarters, the rise in the Metro vacancy rate is playing into rents, remaining below their Q1 2010 levels of $75.53 for the request and $62.73 for the workforce.
"New York's vacancy rate is more pronounced among Class B and C properties than Class A, increasing 50 basis points for B and C in the third quarter and 140 basis points over the past four quarters. to reach 12.2%, making it the highest vacancy rate for class B. and C since 1996," said Rosas.
Meanwhile, the vacancy rate for Class A properties fell 10 basis points in the third quarter and rose 80 basis points over the past four quarters to 10.4%, according to Moody's Analytics.
The South Broadway area was hardest hit
The largest increase in vacancy occurred in the South Broadway submarket during the third quarter, rising 110 basis points to 9.8%.
Midtown South came in second, rising 60 basis points to 10.4%.
At the other end, Midtown West saw the largest vacancy decline of 50 basis points to 11.7%, followed by Penn Station which fell 30 basis points to 6.6%.
Penn Station Vacancy falls for third time in four quarters
The office market in New York tends towards a flight towards quality.
At a deeper dive, three submarkets have seen Class A vacancy rate declines over the past four quarters, the largest being Penn Station (which includes Hudson Yard) which fell 360 points. base at 4.3%, followed by Midtown South which fell 350 basis points to 4.2. %.
In contrast, Class B and C properties saw rising vacancy rates across all submarkets over the past four quarters, with the most significant being Downtown which rose 400 basis points to 16 %, followed by Midtown West which rose 190 basis points to 15.3%.