'I love the swoosh of a sequin': the evening dress is back, back, BACK! | Fashion
HOn a pedestal above the fashion week crowd, a model fluttered her fan of white feathers to the beat of a jazz quartet, the starburst beading on her inky blue silk gown shimmering under the chandeliers. Another sipped a negroni while dancing delicately in a molten gold strapless dress. A pistachio silk dress was accessorized with a beaded cap; the hand-painted velvet was edged with a neckline of black feathers; tiny evening bags swayed on delicate gold chains.
As the large marble hall, where Rixo's London Fashion Week collection was on display, filled with editors, buyers and influencers, the public ignored her Storm Eunice trench coats and stared, saucer-eyed, Gatsby-esque pyramids of champagne glasses, which stood like Christmas trees in every corner of the room.
The sound of champagne corks echoed throughout this London fashion week. It was a strangely soothing sound, like a clear signal after an air raid, nerves rattled by two years of high alert. The shows have returned to familiar near-chaos cheek by jowl, after stilted seasons of masked models and socially distant audiences. And the new look that's everywhere isn't a must-have color or hemline or even a trendy take on the tracksuit. It's the evening dress.
At Halpern's show in Brixton, strappy dresses in flamingo pink satin and tiger-striped velvet dripped from models' bodies like butter on hot toast. "I wanted it to be like, Anjelica Huston wakes up at a Scarface-era party after two years in a fever dream," designer Michael Halpern explained backstage.
Everywhere you went there was dressing up and there was dancing. Preen held their first show in two years at Heaven nightclub under the Charing Cross railway arches. Ballet students with messy knotted hair and thick squiggles of eyeliner wore white feather ra-ra dresses that circled around their hips like punk tutus as they danced. Every now and then a particularly energetic jump dislodged the remnants of a glistening shower, a long-forgotten Saturday night, from the rafters, to land in the knees of the crowd squeezed for the last dance on the wooden benches around the room. .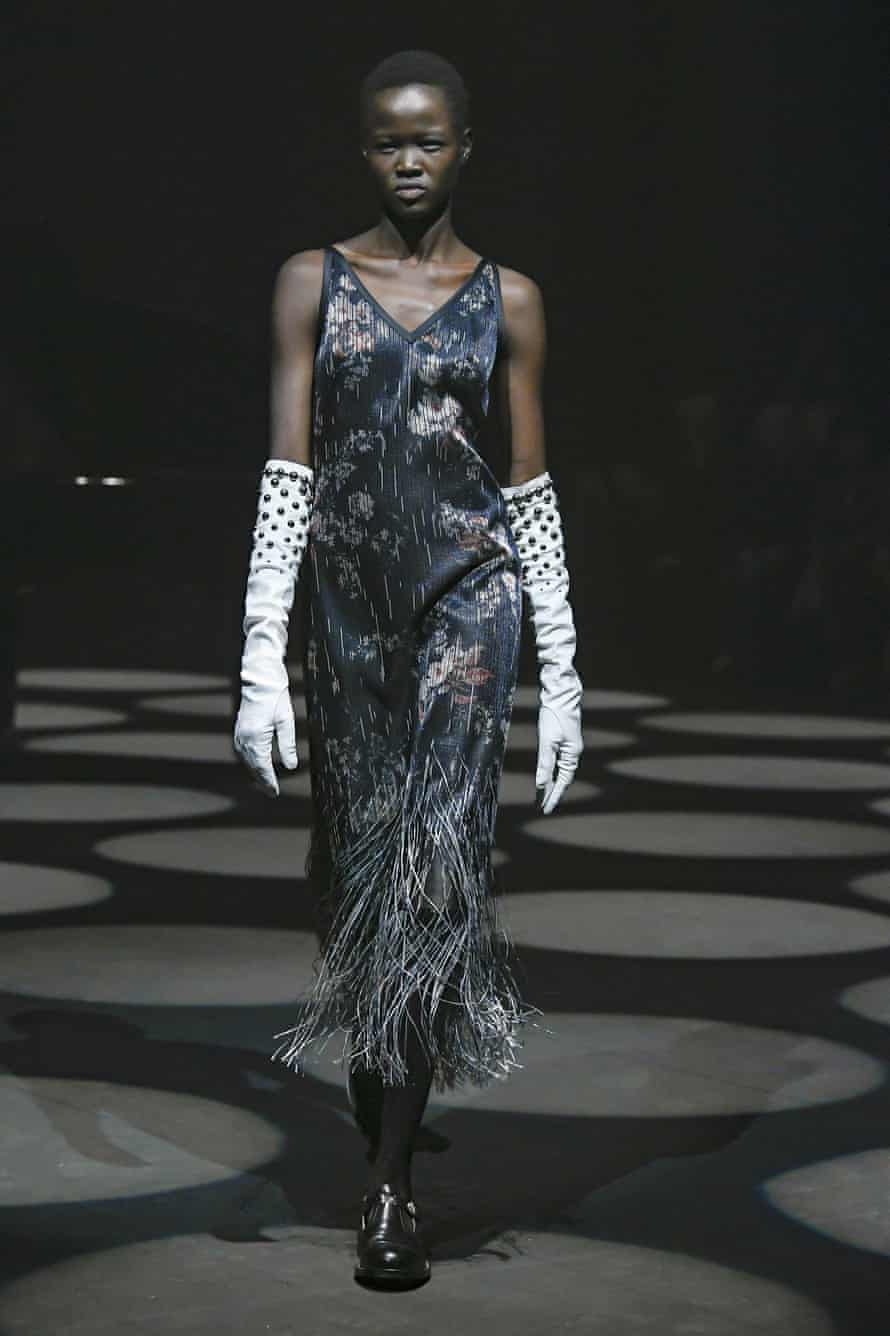 Clements Ribeiro, the beloved 1990s London label revived by designer Inacio Ribeiro and his wife, Suzanne Clements, turned their teatime presentation into a Brazilian party last year, complete with professional forró dancers pairing up to show off their hip swings and pulling punters onto the dance floor to teach them a few moves. Erdem Moralıoğlu added beaded opera gloves to slippery bias-cut dresses and sent the models into a hushed darkness dotted with puddles of milky light. He liked to imagine that they were coming back from a club in the middle of the night under streetlights. "I love the swoosh of a sequin," the designer said. "It's always been one of my favorite sounds."
The shift in mood towards dressing to go out – or to go out – is a drastic change of pace. Until recently, two years of strange tidal absence had left fashion stranded. With nowhere to go, we gave up getting dressed. But, as the world sees a light at the end of the tunnel, our appetite for getting back on track returns. Fashion weeks are, undeniably, slightly ridiculous, but they're also part of the rhythm of life, with muddy music festivals and shiny red carpet movie award ceremonies, raffles for races horses and talks about Love Island. It's deeply reassuring to see London fashion week getting back on track.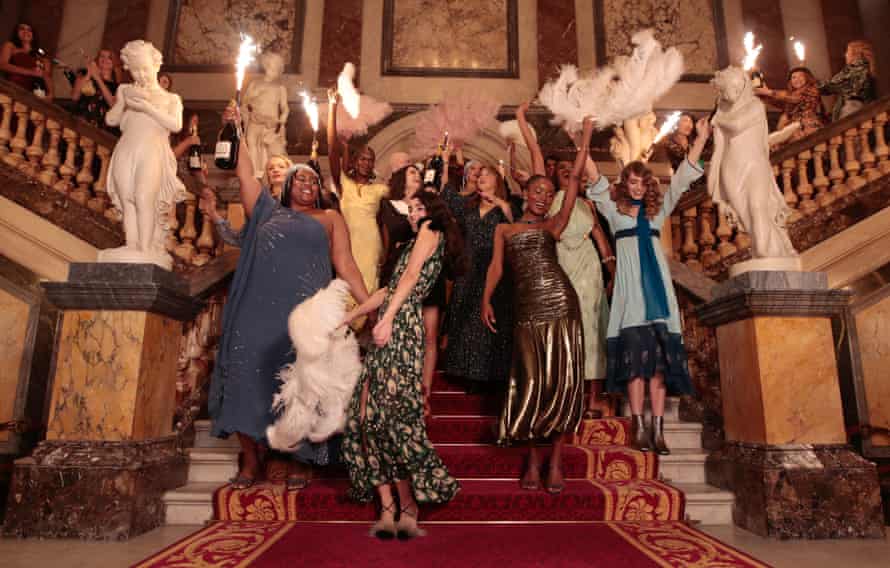 That fashion should be all about evening dress right now is both zeitgeist and business opportunity. The rise of hybrid working has left many of us with a full-time office wardrobe and a part-time office schedule, so we have more smart workwear than we need. And pretty much no one opens their wardrobe right now and thinks, what would really thrill me to the bone would be a new tracksuit. It may have become trendy to write fashion, but after all that table decor and keeping Zoom backdrops, many of us have come to the conclusion that expressing personal style entirely through expensive twirling pastel candles and high-maintenance succulents is, ultimately, a bit airless.
The hottest labels in London right now are making dresses for the dancefloor – or, at least, for a Netflix-and-chill vibe rather than just Netflix. Poster Girl is designed by Francesca Capper and Natasha Somerville, who met in Central Saint Martins and worked with each other at design studios Dior, Vivienne Westwood and Jeremy Scott. The brand creates candy-colored dresses with heart-shaped cutouts and micro-mini hemlines, and is already adored by Dua Lipa and Kylie Jenner. Nensi Dojaka, winner of the prestigious LVMH award, trained in lingerie design, and it shows in her bra-style dresses, corsets and stretch mesh. Supriya Lele's halter necklines and low-rise hipster minis are on par with the current year 2000 fashion revival, and brought a powerhouse to the front row that included Victoria Beckham on her show. The turn to skin-baring was striking at Simone Rocha, where ruffled, opulent evening dresses were, this season, scaled down to Tonya-esque proportions. It's happening in the atelier, too, in real time: Zara is full of distinctly un-February-ish wrap-around mini-dresses in Pucci-adjacent swirls, and & Other Stories' midi dresses have risque cutouts and curved gathered seams. .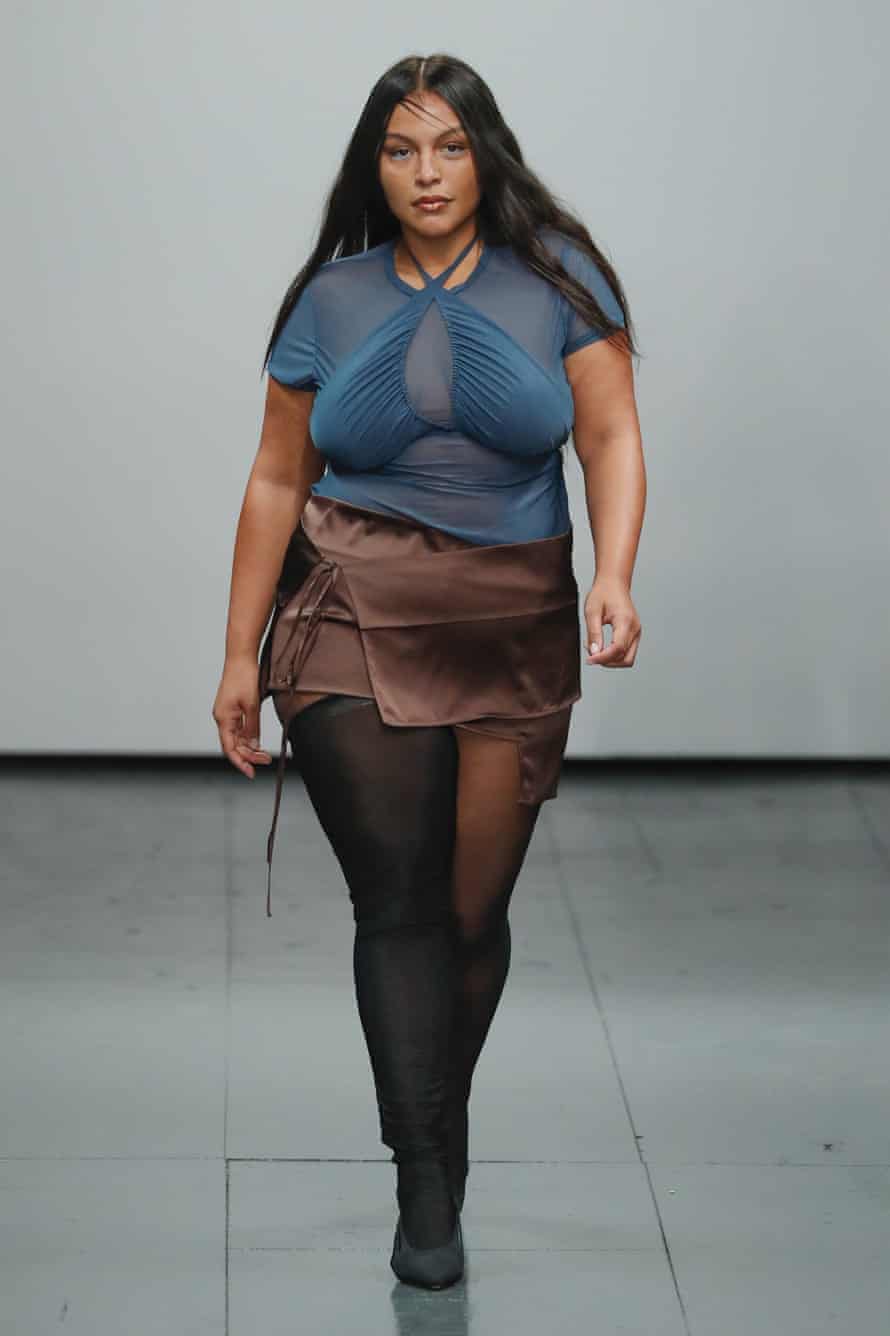 The rise of upcycling, the making of new clothes from leftover fabric and pre-worn garments, is also placing emphasis on party wear. Young designer Conner Ives' knotted and twisted dresses, sewn from vintage T-shirts, are proof that you can create something fun and flamboyant from discarded clothes. It's arguably more difficult to craft, say, a bespoke pantsuit or coat from odds and ends. Recycled lurex fringes regenerate old fabric into new, with the jagged texture adding to the overall dazzle. And upcycled party clothes feel like a celebration of old clothes, which aligns with the values ​​of a new generation of designers, who believe sustainability should feel like an aspiration rather than a stopgap.
The festive atmosphere does not hide the fact that British fashion is going through a difficult period, caught between the pandemic and Brexit. The biggest European luxury houses have experienced a remarkable rebound from Covid. Kering, which owns Gucci, Saint Laurent and Balenciaga, saw its net profit rise 37% last year to $3.64 billion; LVMH, home of Dior, Fendi and Celine, doubled its net profit to $12 billion. Meanwhile, UK clothing and footwear exports fell nearly 60% last year from 2018. That work is more perilous than ever, combined with designers showcasing their clothes at shows live, in many cases for the first time in years, fuels a sense of fashion week drama. "It was getting pretty claustrophobic, doing everything in the studio," noted designer Molly Goddard, who built a 5-foot-tall catwalk for her first show since lockdowns began, and dressed models in taffeta dresses in fishtail and tulle puffballs. "A show is quite cathartic, and inevitably it gives you a more extreme perspective."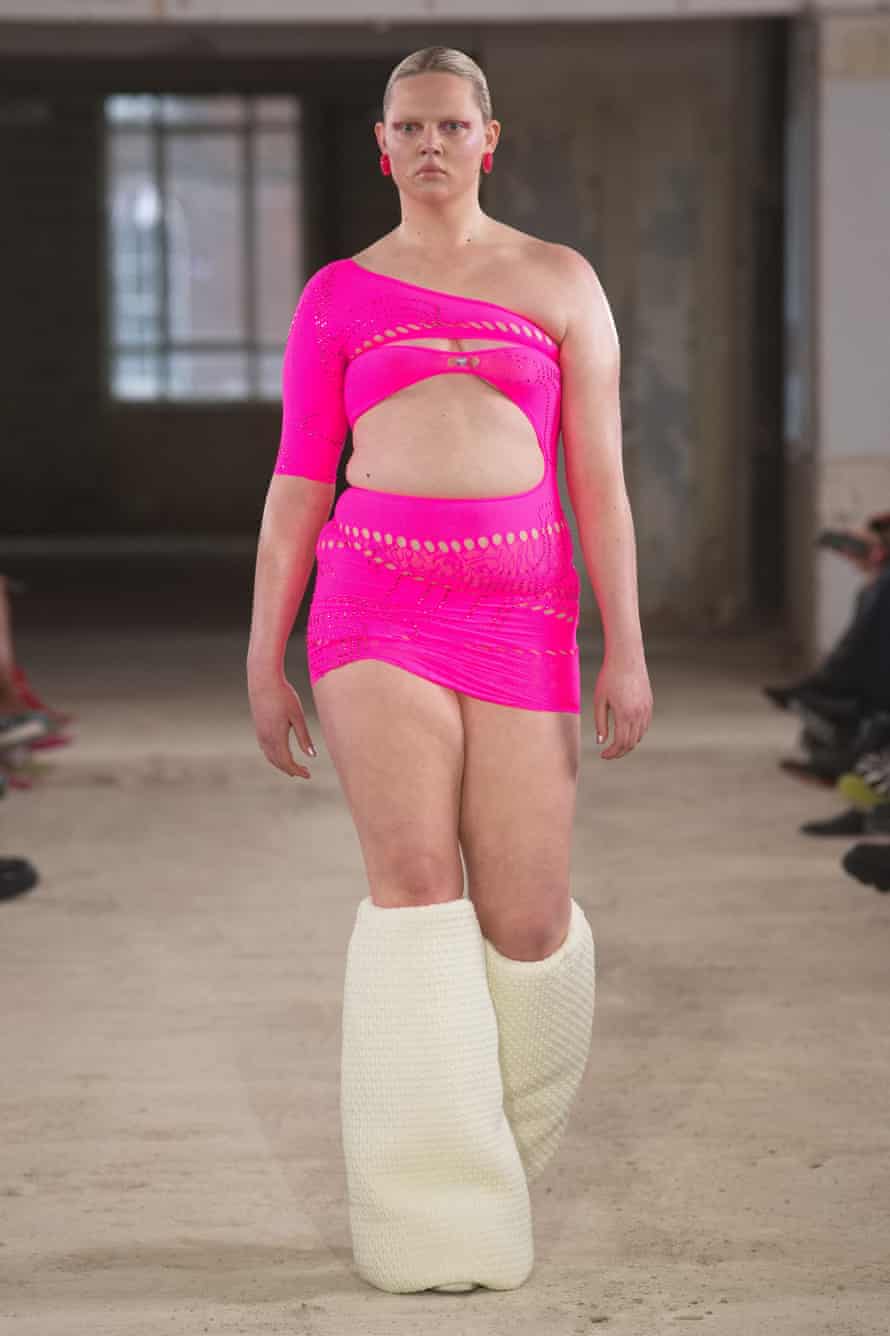 A return to a normalcy we barely remember brings its own sense of unreality. "I've kind of been waiting to put on a show all my life," Ives told me in his studio last week. As part of the Central Saint Martins class of 2020, he saw the graduation show that his studies and childhood dreams had piled up until they were canceled at the last moment. "And now, after everything we've all been through…what, are we all going to go straight back to Milan and Paris and go around the world?" I mean, I believe in fashion shows, but I also don't think the world can just forget the past two years,' he said, shaking his head in bewilderment, even as the models walked through the line. door to the studio for the final fittings. "I don't feel like we can take anything for granted anymore."
Many of us can identify with that. And for some, that sounds like a reason to rock a party dress when you can.