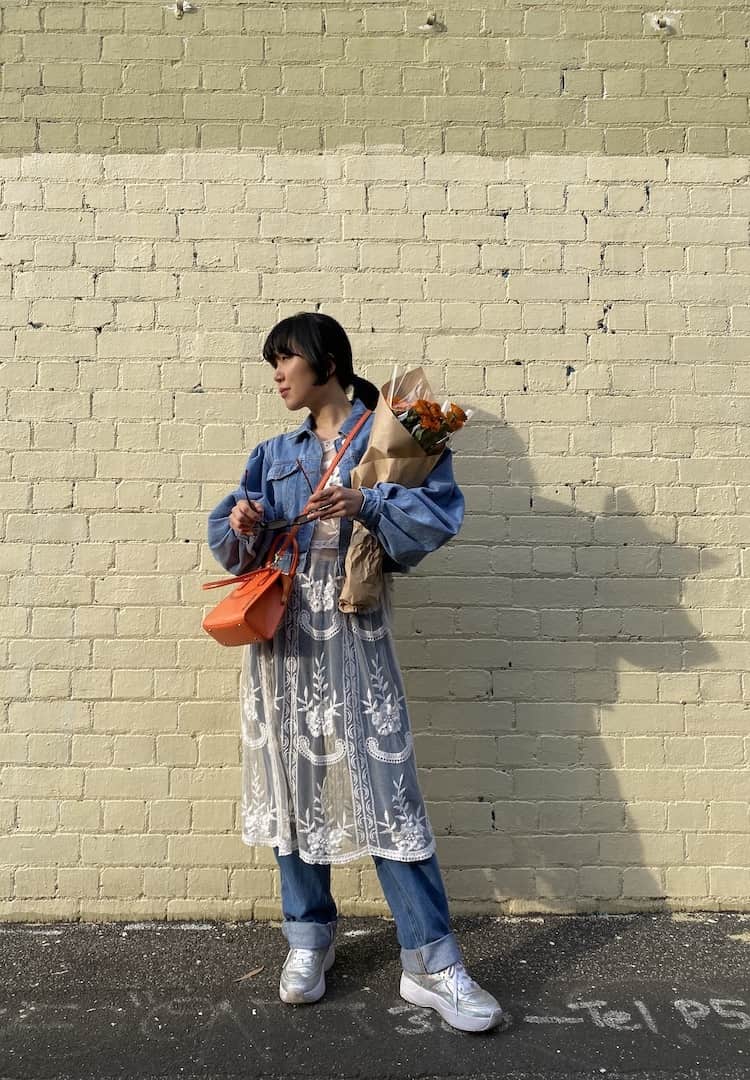 Melbourne content creator and DJ Hana Hong's colorful wardrobe
"What changed me? I think Melbourne did – the old buildings, cute little shops and graffiti covered alleys inspired me to be more colorful and experimental with my outfits.
We know personal style is a journey (I'm looking at you, Tumblr years), so we've introduced a new series Hi, I love your style! delve into the fashion psyche of our favorite designers. We are talking about the good, the bad and the 2007.
While the internet has made our fashion icons closer than ever before, even the simplest outfits have come from a closet with (well dressed) skeletons. Clickable product labels, photo archives and the lives told in 30-second clips just don't tell the whole story.
---
For more fashion news, photoshoots, articles and reports, visit our Fashion section.
---
These are the stories behind wardrobes, exploring how we develop our own personal style. There is genius in the way we choose to express ourselves and at FJ we know that every outfit has a story.
With a penchant for neon palettes and contrasting patterns, Hana Hong's outfits are hard to miss. Hailing from South Korea, Hana's style epiphany came after moving to Melbourne. Pulling off her all-black wardrobe and immersing herself in the city's colorful art scene, it's the story of how her creativity – and her wardrobe – truly flourished. This week, she talks about her favorite Melbourne brands, her love for contrasting patterns and the coat that changed everything.
Who are you and what do you like to wear?
Salvation! My name is Hana Hong and I'm a social media specialist and content creator. I am based in Melbourne but originally from South Korea. I love to wear colorful and fun outfits – the contrast of the patterns is my thing!
What does your style evolution look like? Do you feel like you've gained confidence in the way you dress?
Believe it or not, I mostly wore black until I moved to Australia. I was really into the chic, urban style; my style influences were Hedi Slimane, Karl Lagerfeld and Phoebe philo. In retrospect, it was probably because Korea is full of skyscrapers and very urban architecture, so modern dressing was perfect.
What has changed me? I think Melbourne did – the old buildings, cute little shops and graffiti covered alleys inspired me to be more colorful and experimental with my outfits. Melburnians are also very open-minded and I never feel judged for what I wear. It definitely boosted my self-confidence.
Personal style is a journey. Have you ever felt the need to fit into a particular fashion company?
I really felt like I had to adapt to a particular look when I was in college. I studied fashion and that was when The devil wears Prada created – it was about being skinny, stylish and trendy. The kids at my college were very critical and kept everyone at an impossible level.
Naturally, I felt the pressure and tried every diet you can imagine. It resulted in weight loss, but I was neither happy nor healthy. I was miserable and paranoid. It took a long time for me to break my toxic thought pattern and start loving myself for who I am. The fashion industry is finally make room for body diversity (small steps, but steps nonetheless) and it's a change that I'm very happy to see.
Take us back to those tough teenage years. Do you have any fashion regrets?
I was a dancer (hip-hop dancer to be precise) so you can imagine the look – military cargo pants, mega-oversized hoodies, Von Dutch caps and Juicy Couture velor tracksuits. Although the early 2000s are making a comeback… maybe I should bring the look back?
What are the most expensive and cheapest items in your wardrobe?
The most expensive item would be my $ 700 shoes From afar and the cheapest would be a $ 5 tee from a vintage store.
What's the most significant fashion piece you own?
A leopard fur jacket that I bought in Korea. I got it about eight years ago and have worn it every winter with my fedora hat. People started calling me 'Madame' because of this outfit. This is how my brand of musical event Young lady started and I feel like my jacket gave me a new identity.
What's in your cart right now?
There are so many! A pretty dress from Ganni, a nice pair of boots Paloma wool, a colorful set of Hosbjerg and almost all of Lisa says Gah.
What fashion item are you saving for right now?
All the items in my cart! It's a never-ending list. Once I have enough money, I would like to get a nice luxury bag from Bottéga – one that I can wear for a long time.
What wardrobe items do you wear on a loop?
Basic items like jeans, a leather jacket, black pants, white sneakers and basic t-shirts. I have a lot of outrageous articles so it's easy to look a bit OTT if I'm not careful. Basics help keep your balance!
Who are your favorite local designers?
There are so many! I love Ge.Label, By me, Suku's house, McIntyre Merino, Social Sunday and Bye (technically not a designer but I love the curation of the store!)
See more of Hana's colorful killer looks here.