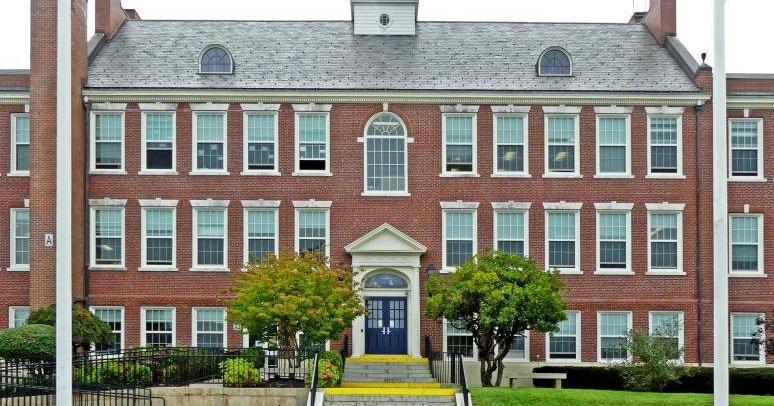 New courses approved for Westerly High School; some offers deleted | West
WESTERLY – Advanced fashion design and merchandising courses as well as a course on how to be a peer tutor are among the new offerings recently approved for Westerly High School.
The school committee, at its meeting on December 8, approved several additions and deletions to the high school's offer list. The list of courses changes each year as administrators seek to improve planning efficiency and analyze student wants and needs.
According to a presentation by Westerly High School Principal Michael Hobin, the Advanced Fashion Design & Merchandising course will be aimed at students interested in working in the fashion industry and teach them how to use elements and principles of design to create clothes and other items. Students will study and learn advanced textile construction techniques and have the opportunity to develop a portfolio with a variety of textile products.
The Peer Tutor course will be aimed at top performing students who have been identified as potentially capable and effective tutors for peers who are struggling academically. Students will be trained to be effective tutors in their areas of academic competence. Students requiring a tutor will be assigned to the class for a six-week cycle.
Three additions or changes will be made to the school's vocational and technical education programs. An Introductory Construction Course will be aimed at first-year students and second-year students interested in a career in construction. This will be the first course that students take to begin their career path and technological education in construction. The course is designed to introduce students to the possible career opportunities that exist in construction, as well as to expose them to the tools and equipment used in the field. Students will be introduced to the importance of safety in construction by obtaining an Occupational Safety and Health Administration 10 degree in Basic Occupational Health and Safety.
The course will also involve the use of hand and power tools through the construction of small hands-on projects. In the last part of the course, students will become familiar with the materials used in construction and the appropriate terminology used on construction sites.
The school's Construction II course will change from a one-credit offering to a two-credit offering to enable students to complete the required program and certifications. Hobin said the extra time will allow students to work on longer and more potential offsite projects.
"We think we need it if the program moves forward the way it can and should," Hobin said.
Administrators also hope the changes to construction offerings will make it easier for the school to retain teachers in the program, Hobin said.
High School Culinary I and II courses will also become full year offerings to give students more time to complete the required program and certifications. The extra time will allow for the integration of an industry-focused curriculum that provides opportunities for real-life experience and develops practical skills, Hobin said.
The following courses have been approved for deletion: Independent Subjects in Music, Honors Level in Physical Sciences, Humanities (English and Social Studies), and US History: Titles Ripped. Department heads prefer students to take biology followed by chemistry rather than physical science with honors, Hobin said. The deleted humanities course is not aligned with the school's current curriculum, and Hobin said the Ripped from the Headlines course is not needed as teachers discuss current affairs with students from several others. Classes.