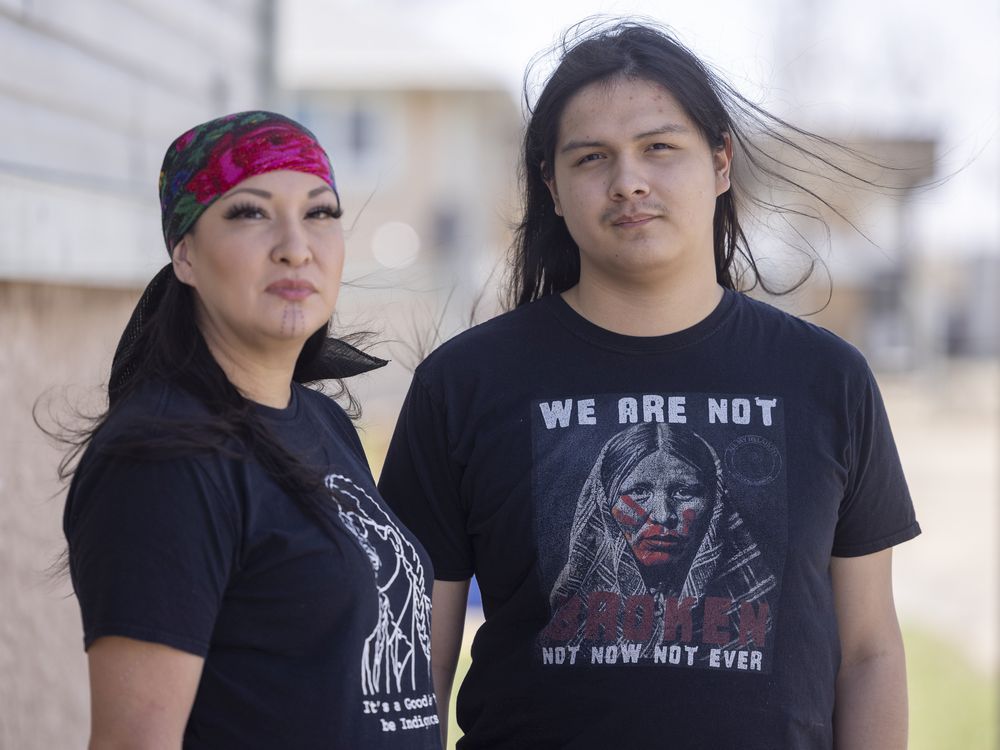 Regina man searching for beloved lost jacket belonging to his late uncle
"I grew up without a father and he was one of the only male characters in my life that I really looked up to."
Content of the article
When Kane Worme's uncle died, he lost his closest thing to a father.
Content of the article
"I grew up without a father and he was one of the only male characters in my life that I really looked up to," Worme said. "He taught me a lot of life and moral lessons."
As is the family tradition when someone dies, Worme got to keep an item from his uncle to remember him by. So Worme became the owner of a black, genuine leather, bomber-style jacket favored by his uncle.
It was five years ago. Since then, Worme has worn the jacket and made some modifications to it in order to keep his uncle Sheldon Worme close to his heart and embrace his Cree identity.
At Kane's request, her mother Melissa adorned the beloved jacket with delicate beads – three roses in the back (purple, red and blue) and a stemmed red rose on the upper left front.
The sentimental value of the jacket is important to the Worme family. When Kane lost the jacket while on an errand with his kokum (grandmother) earlier this week, they were devastated.
"It was really scary because it's one of the only pieces I have left of my uncle," Kane said in an interview on Friday.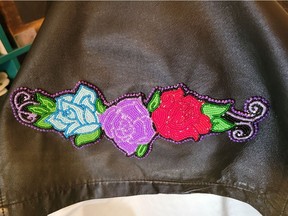 Kane and his kokum were in the driveway of 2200 Queen Street in the Cathedral Quarter trying to barbecue in the back of the family van when he took off the jacket to cool off. He put the coat on the roof of the vehicle.
After they finished, they crossed the alley behind Princess Street toward 13th Avenue, then took 13th Avenue to get on Lewvan Drive heading north.
It wasn't until he got home that he realized they had left with the jacket still on the roof.
Content of the article
"It would be really important for us to get it back because of the sentimental value, because of the closeness to my brother," Melissa said. "He was more than a brother, he was a father figure. He was just a very nice human being.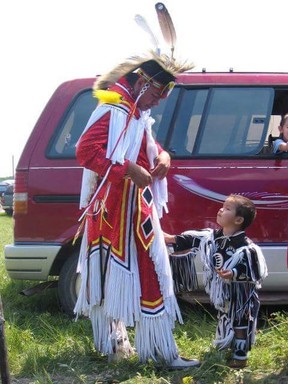 Kane described his uncle as the kind of guy who would make friends wherever he went. Kind and humble, he was just a "really, really good man".
He would give the clothes right off his back if someone was in need and that's the kind of values ​​he instilled in Kane, Melissa said, adding that they would do anything to get the jacket back.
Melissa said the family is trying to raise money to offer as a reward. Anyone wishing to get in touch with the family can contact Melissa on Facebook (listed as Melissa Onimitoh) or by email at [email protected]
News seems to be flying towards us faster all the time. From COVID-19 updates to politics and crime and everything in between, it can be hard to keep up. With this in mind, the Regina Leader-Post has created a Afternoon titles newsletter that can be sent to your inbox daily to ensure you are up to date with the most vital news of the day. Click here to subscribe.