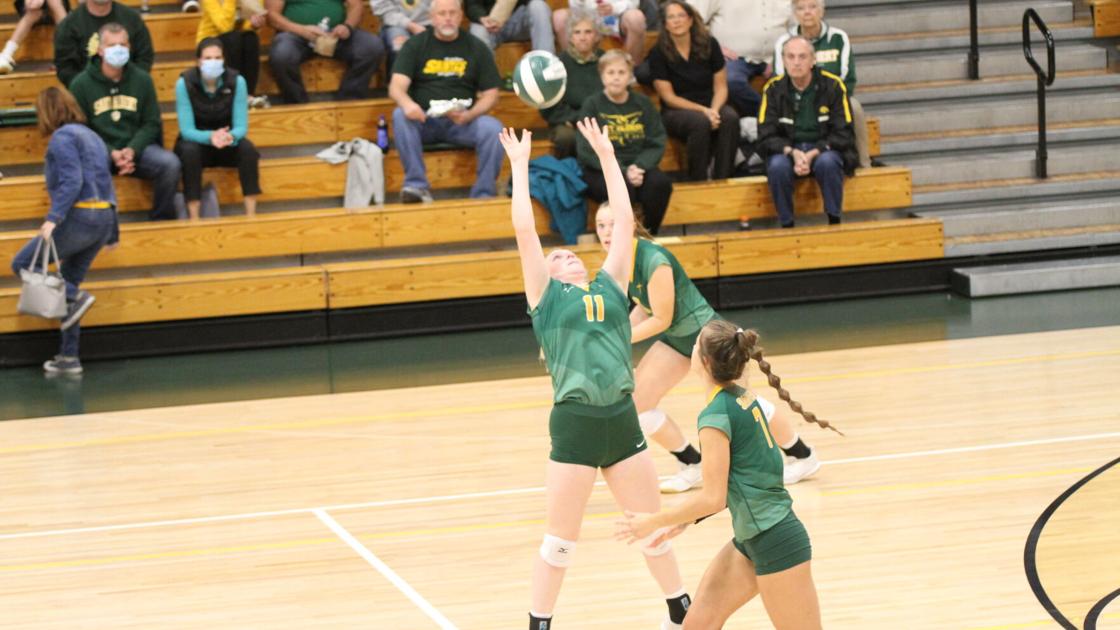 Sidney shocks St. Albert in semifinal | Amateur
Pierre Huguenin

St. Albert's No. 8 Class 1A volleyball led Sidney 9-5 and later 10-7 in the fifth set on Monday night at home in the Class 1A – Region 2 semi-finals. But heartbreakingly, the Sidney Cowgirls scored eight of the next nine points to knock the Saintes out of the playoffs in five sets, 25-17, 14-25, 25-22, 20-25, 15-11.
The loss ends St. Albert's season. Les Saintes end the season with an 18-13 record.
"To be honest, I thought it was one of our best games of the season," said St. Albert head coach Angie Lantz. "The girls played hard as I expected. It's a game of momentum, and we've seen that momentum change on both sides of the net tonight.
In the deciding fifth set, St. Albert started with a 4-1 run after two offense errors and a kill by senior Lauren Williams.
Sophomore Georgie Bohent had a kill out of the timeout and the two teams traded points until senior Allison Narmi added a kill, forcing Sidney to take her last 9-5 timeout.
The Cowgirls ran a 4-1 run out of the timeout, forcing the Saintes to take their first timeout with a one point lead.
Sidney continued to take control of the timeout and junior Kaden Payne had three consecutive kills to give her team a 12-10 lead, which allowed St. Albert to take their final timeout.